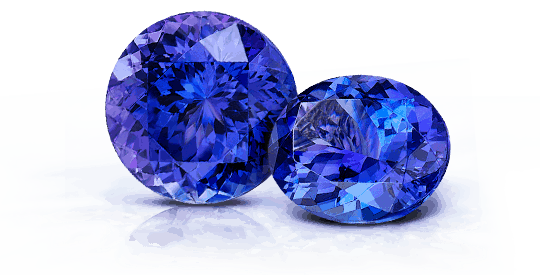 Tanzanite was discovered in 1967. Unlike many gemstones, time has not allowed this remarkable stone to develop a rich or detailed history. The stone was named after it's country of origin, Tanzania, and was dubbed as "The Gemstone of the 20th Century." These stones grow as crystals inside isolated hills of extremely compact granite-rock, and remained hidden beneath the shadow of Mt. Kilimanjaro for millions of years. Eventually they were discovered by accident by nomadic shepherds.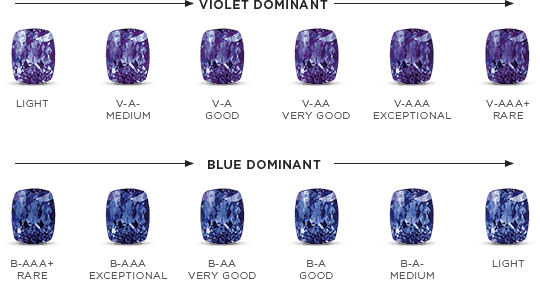 Despite only being in jewelry shops for 42 years, Tanzanite has already made an impression on many people because of its captivating qualities. It was added to the national birthstone list in December 2002 because of its outstanding appearance and similar qualities to the other monthly birthstones. The color of this gemstone can range from a pale lilac to a deep clairvoyant indigo; the highest quality stones reflect pink or red fragments of color when the gem refracts light. Another remarkable quality is that the color of a tanzanite can change based on the stone's cut. Each piece of jewelry created with this gem is truly unique. Finally, the stone's natural high clarity allows their vivid color and striking fire to easily be put on full display. Local mystics believe the stone aids in obtaining knowledge, patience, and clarity from a heart-centered perspective.

On the Moh's hardness scale it ranks a 6-7, which makes it a stone worthy of wearing only for special occasions. It's high clarity makes it easier to tell when your stone may need a little TLC. If you want to clean it at home, use warm soapy water and a soft bristled brush like a paint brush or a tooth brush. Do not use an at home sonic jewelry cleaner, the vibrations will crack your stone entirely or cause internal fractures and cause the stone to become cloudy. Jewelers can also professionally polish and clean the stone and its setting if you decide you would like a deep and intense clean.
Here are few of our custom made Tanzanite jewelry pieces: