How Your Custom Design Jewelry is Made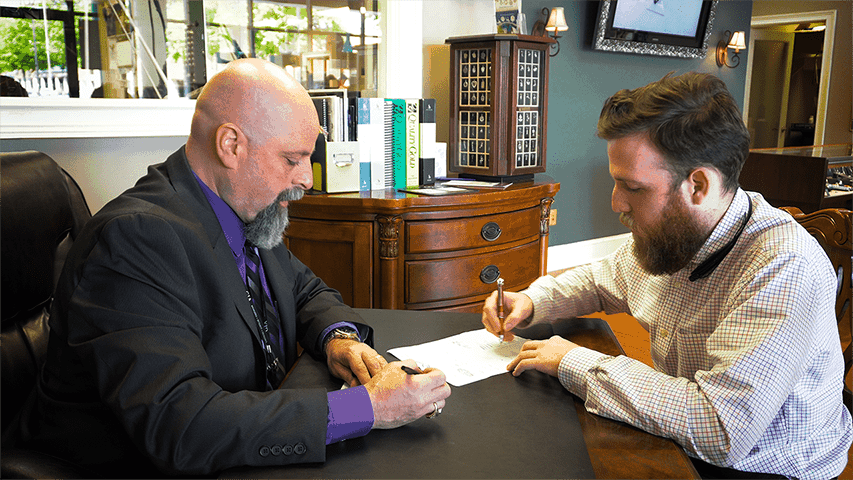 Step 1
One-On-One Consultation
Have you been dreaming about a gorgeous, glittering piece of jewelry that is uniquely you? If so, we cannot wait to meet you! We invite you to join us for a one-on-one consultation at either of our stores, during which we will help you translate your vision into a sketch for our designer. We will listen closely to what is that you desire and explain our custom design process. Then, we will pass along your design specifications to our very own, in-house designer.
Step 2
Design
Approximately two weeks after receiving the details of your project, our designer will provide a 3D render, or digital image, of what your jewelry will actually look like! Not only is a render fun to see, it will help keep you personally involved in the design process, ensuring total satisfaction with your completed jewelry!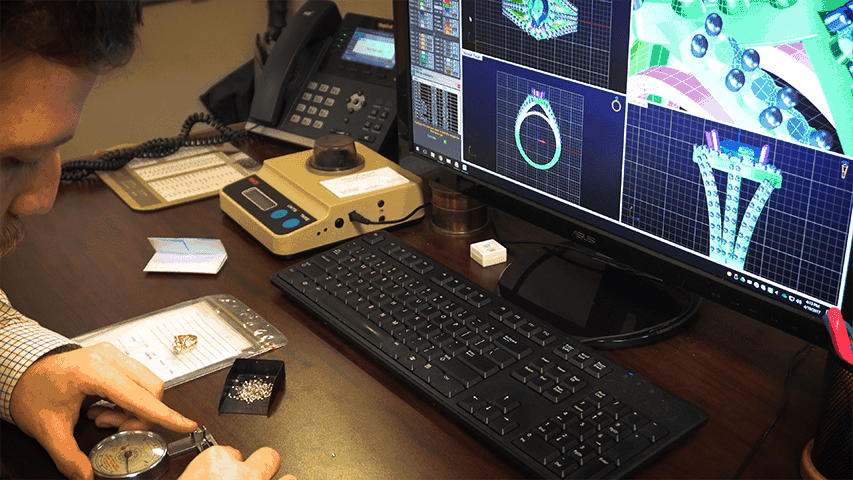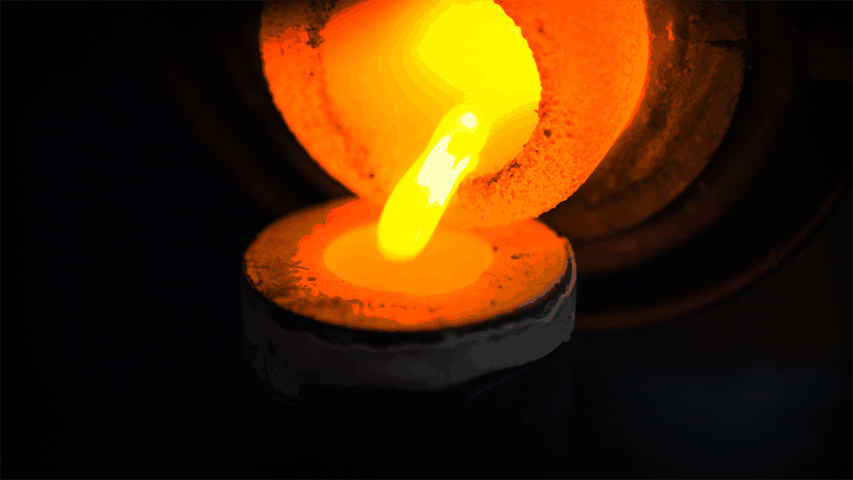 Step 3
Production
After seeing your render, we will begin physical construction of your customized jewelry by creating a wax of your item using a special, computerized machine. We will build a mold around the wax and then burn away the wax, leaving a space in which we will cast the metal you have chosen. The rough casted item will undergo an intense transition during which it will be polished, cleaned, set with the diamonds or gemstones of your choice and even engraved, when requested.
Step 4
The Final Product
The last step is the best. We carefully inspect the gorgeous new jewelry that you designed and then present it to you! You leave the store adoring your fabulous new custom designed pendant, ring, bracelet or brooch. Congratulations!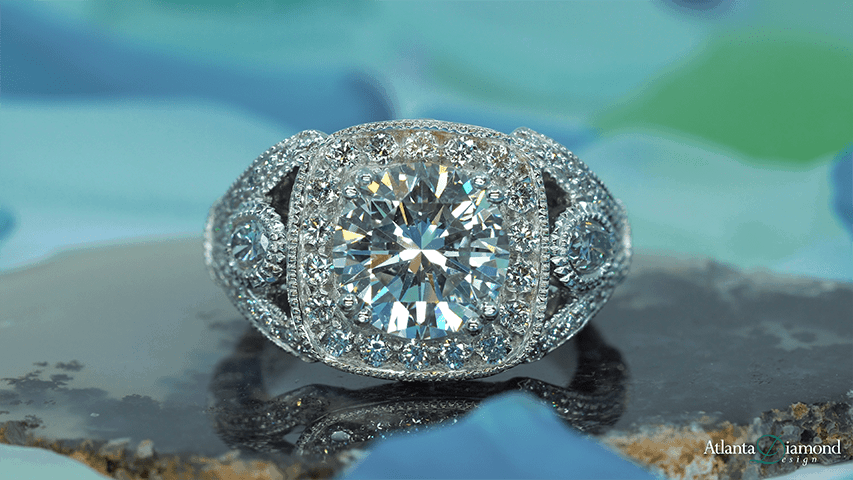 Most frequent questions and answers