Virtual Freida Rothman Show
Atlanta Diamond Design is pleased to introduce the Luxury Designer Brand, Frieda Rothman!
You're Invited to an Evening of Strength, Grit & Glamour with Designer, Freida Rothman.
Join us for a LIVE Event via Zoom on June 25th at 7 PM followed by an IN-STORE Event.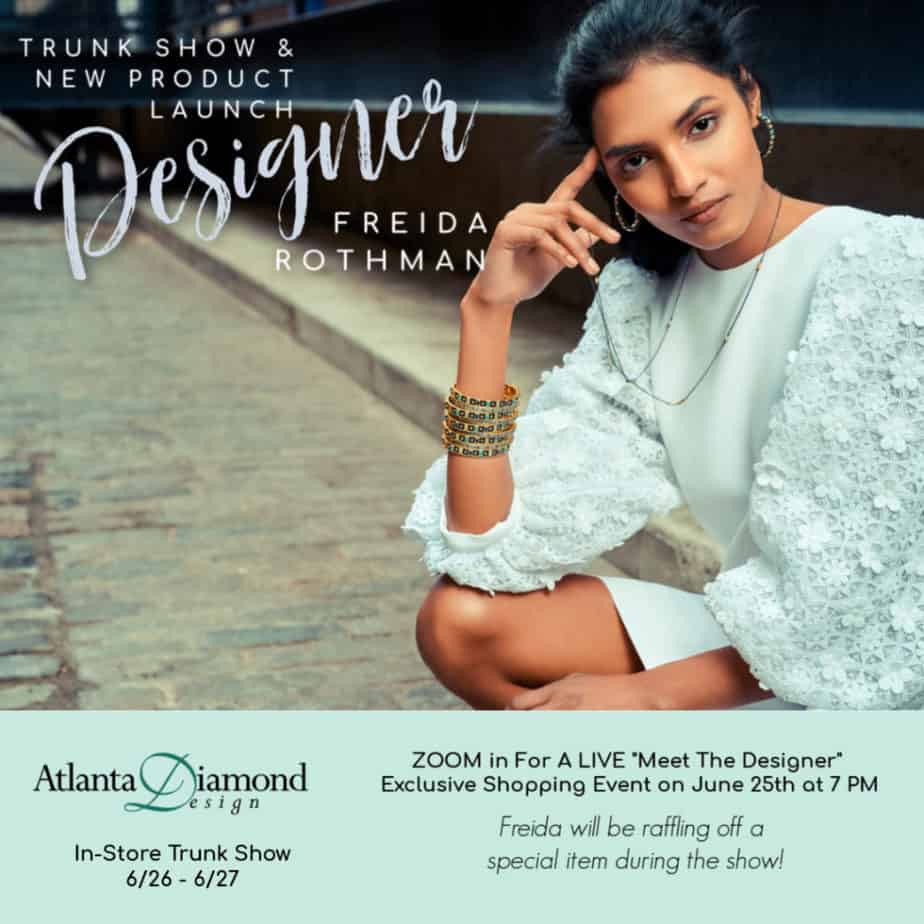 Frieda will be raffling an item off during the event!
PLUS you can then see some of these exclusive items at our IN-STORE event on June 26th and 27th at both our Johns Creek and Cummings Locations!
Can't Wait To See You!