National Proposal Day 2020!
WHAT IS NATIONAL PROPOSAL DAY?
March 20. For most people, it means adjusting to the time change or perhaps the start of Spring. Some may anticipate the flowers beginning to bloom and the sense of flourishment in the air. But, for us and all the lovebirds, it's a day to celebrate; one that no woman would forget: National Proposal Day!

National Proposal Day's most unique characteristic is that it's a day with equal amounts of day and night which symbolizes an enchanting depiction of two equals joining together. It's the perfect time for couples to commence a new journey that'll forever change their lives. Even though the proposal itself is enough to create a special memory you and your partner will treasure forever, its significance as a treasured moment will be enhanced with the perfect ring.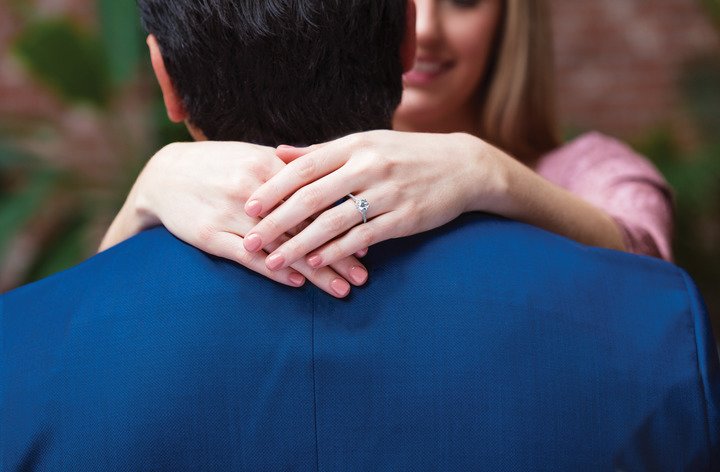 Here are some tips on what to consider when planning to buy the ring.

How Should You Initiate the Process?

We highly encourage couples to pick out a ring together. Figuring out the budget, size, and style is always harder and leads to a lot of confusion when both parties aren't involved. One method is setting up a romantic diamond date. Set an appointment with one of our ring design specialists. Perhaps order flowers and add some wine and hor devours; make it a special moment for both of you. There's also the idea of just casual ring shopping. You can simply stop by and randomly try on a couple of testers and see how the different shapes and mountings look. You can also drop your beau some hints. Maybe you ran across a ring you liked on Pinterest or Facebook. Screenshot and send it! Any way you choose to initiate the process together, you can still have the element of surprise.

What About The Budget?

Setting a budget is an imperative step in the engagement ring shopping experience. Consider how much of an investment, as a couple, you want to make on this precious piece. Ultimately you want to end up with a ring you would want to wear every day for a lifetime. It's important to create a budget to fit that need. It's incredibly essential to get what you want while keeping your budget in mind at all times.

Here's an option: Don't use your money – use ours! Note that we offer in-store financing and can often offer up to 12 months or more interest-free. Come in to see if you qualify. If you do, that means your total can be easily divided into monthly installments, which can help you in the budgeting step.

What's Your Style?
By asking yourself a few questions, you can determine your setting, mounting and the type of metal you want.
Do you wear jewelry often? Is this something you want to wear every day or just for certain occasions? Would you prefer something low maintenance or are you willing to put in the extra TLC for a particular look?
Consider what your everyday style and activity level and that'll tell you the kind of ring that will suit you. For instance, if you are tougher on your jewelry, a bezel setting for your center stone will keep it more secure from potential blows. If you want the look of a big diamond without the high price tag, consider a halo setting. If you want a larger center stone but don't like the feeling of a ring bulging out from your finger, consider a trellis setting. Check out the examples below of different settings.
Bezel Setting: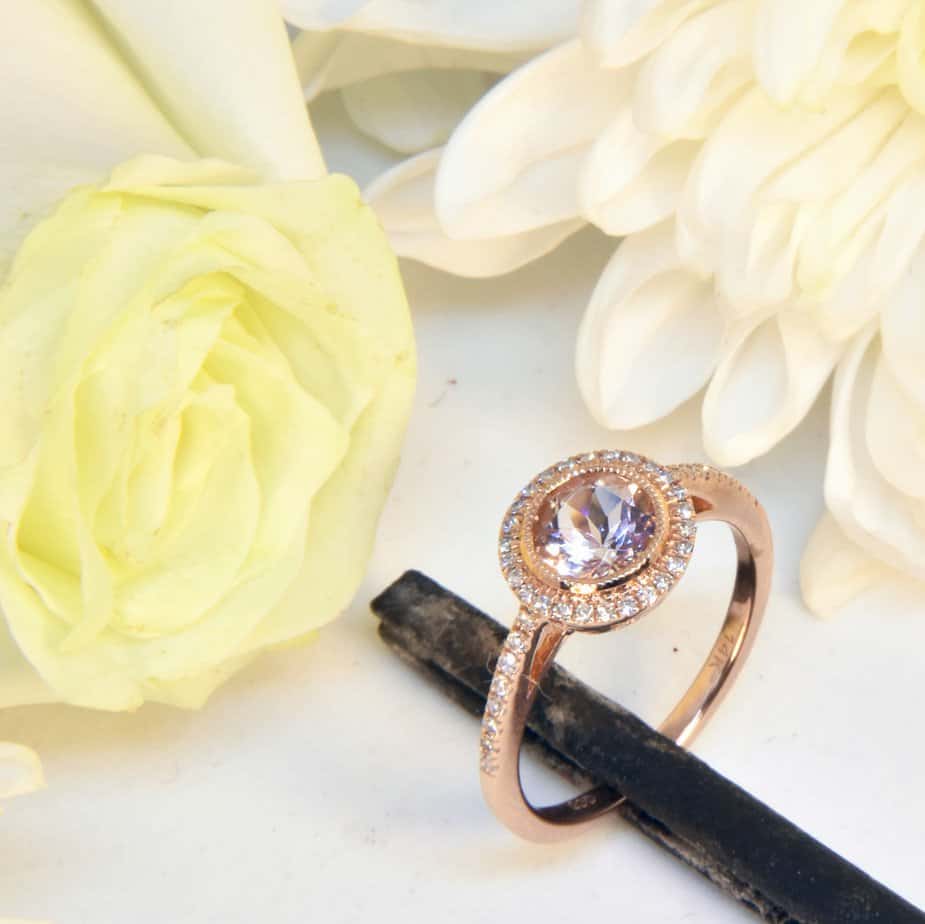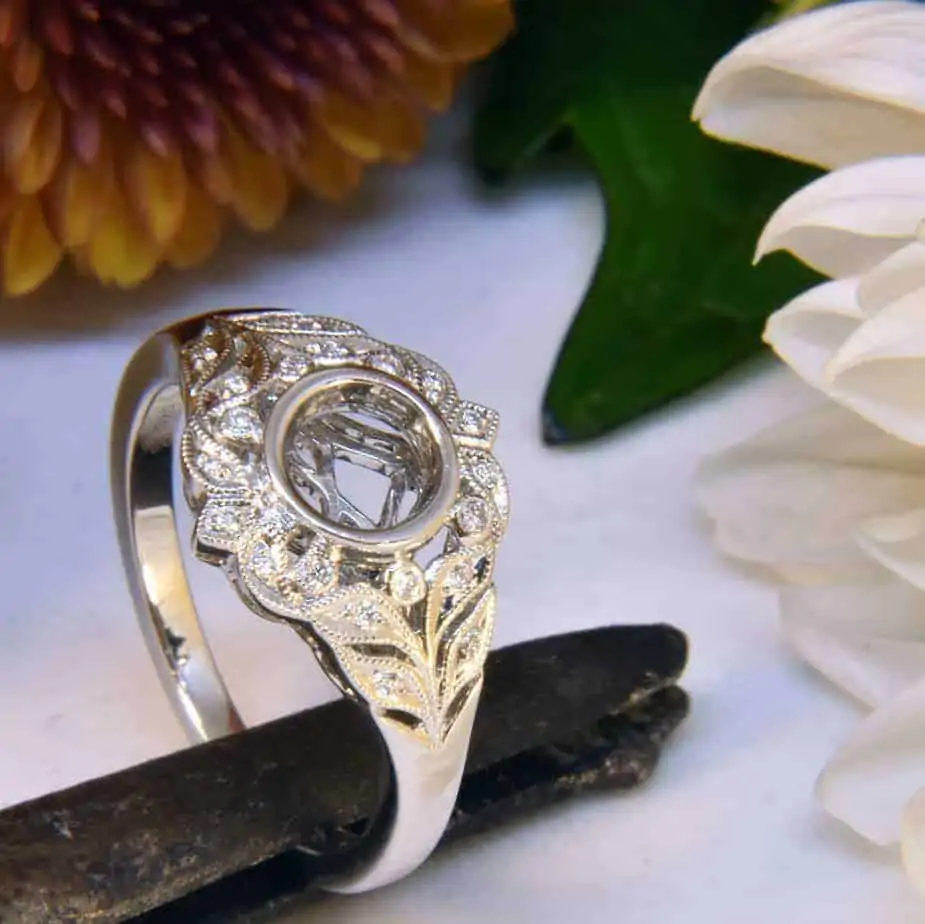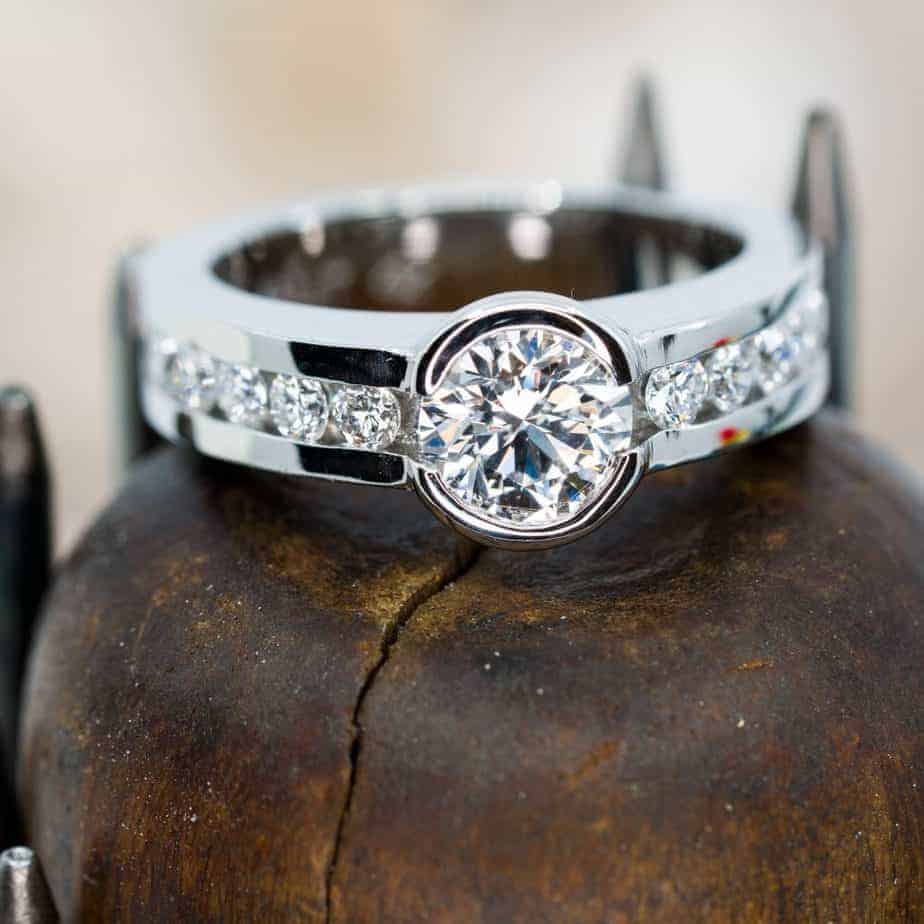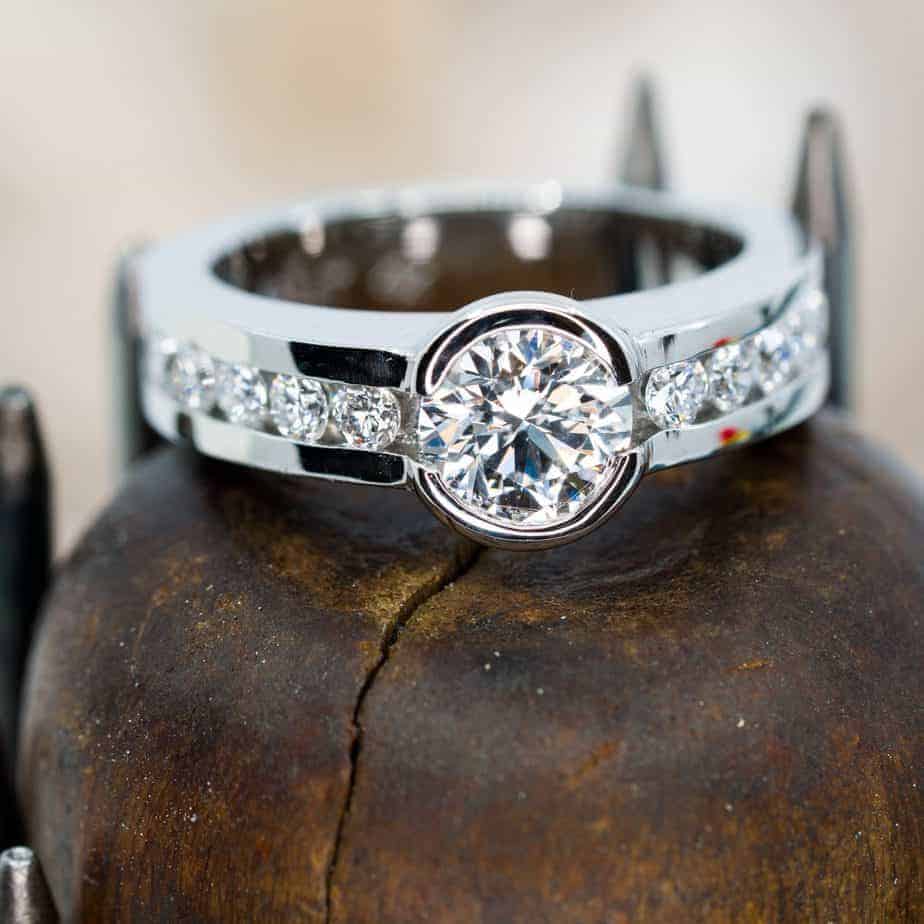 Halo Setting: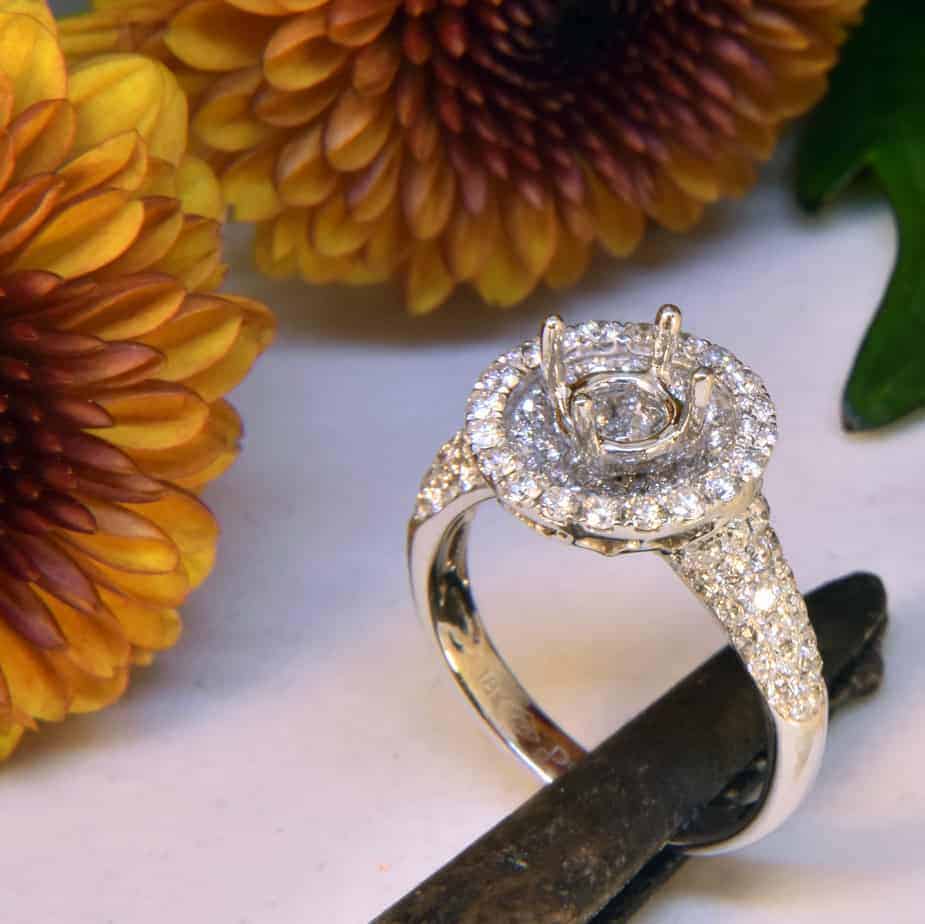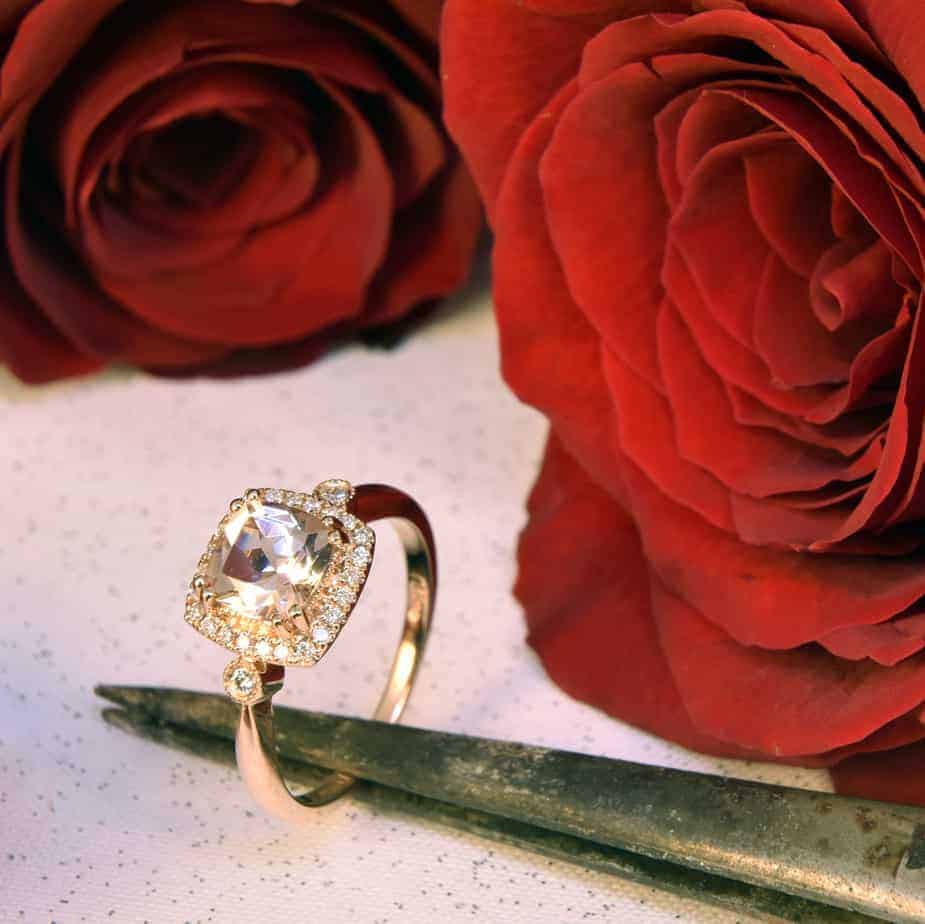 Trellis Setting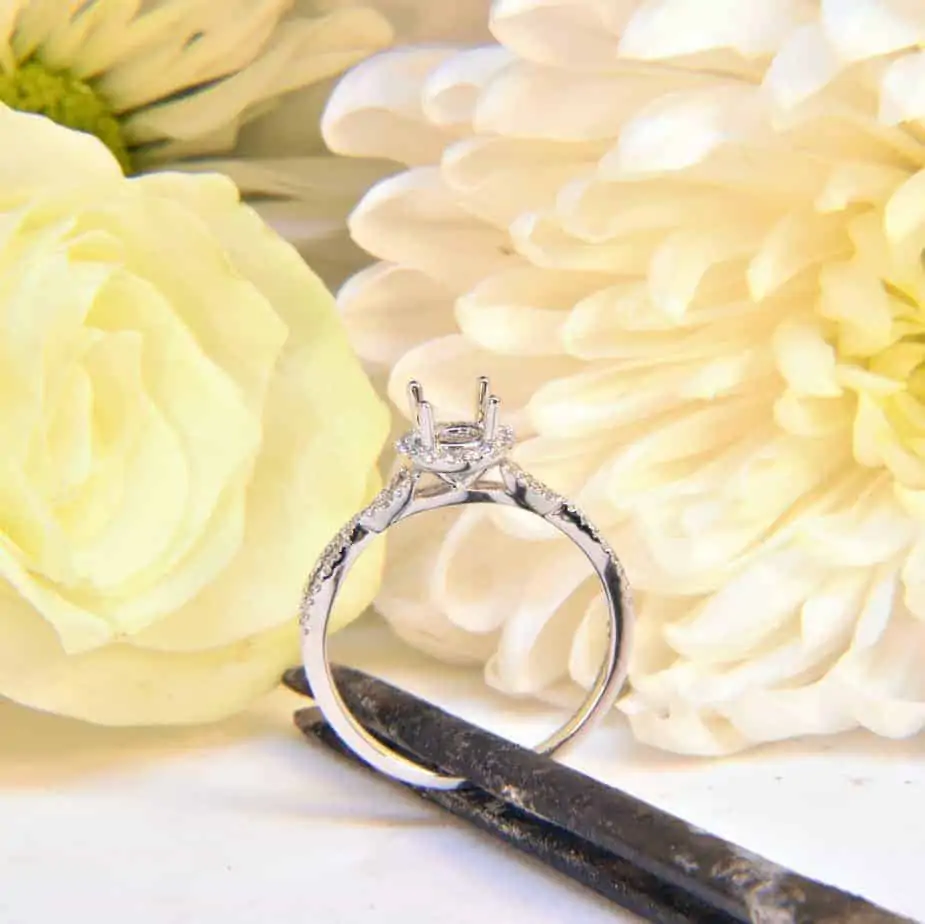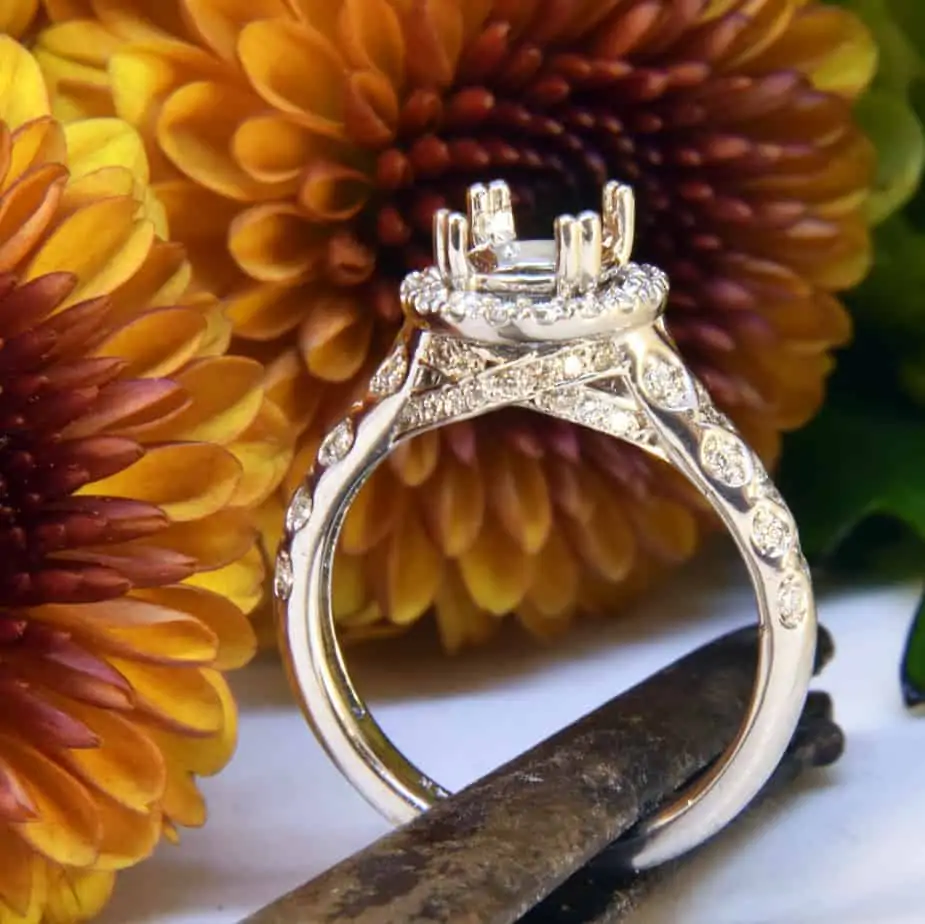 See more of our bridal selection here
Gemstone or Diamonds?

Diamonds are always a classic go-to; they'll last forever and will always sparkle. If you choose to shop for a diamond engagement ring, the 4Cs (cut, clarity, color, and carat) create a good guideline by which you will choose your perfect diamond. Gemstones create a huge opportunity to get a unique engagement ring. In some cases, they can also help you stay on budget while getting a much bolder look. Keep in mind that some gemstones are fragile and need to be handled with great care. If you are hard on your jewelry, make sure to mention that to your jeweler before shopping for a gemstone ring. Each gemstone from Sapphire to Aquamarine holds meaning with many symbols referring to love. For example, Ruby signifies passion, Morganite is a symbol of divine love, Sapphire stands for loyalty, and Aquamarine promises a happy marriage to its wearer. When it comes to gemstones, you have unlimited choices, and gemstone engagement rings really lend themselves beautifully to the process of custom designing a truly one-of-a-kind engagement ring.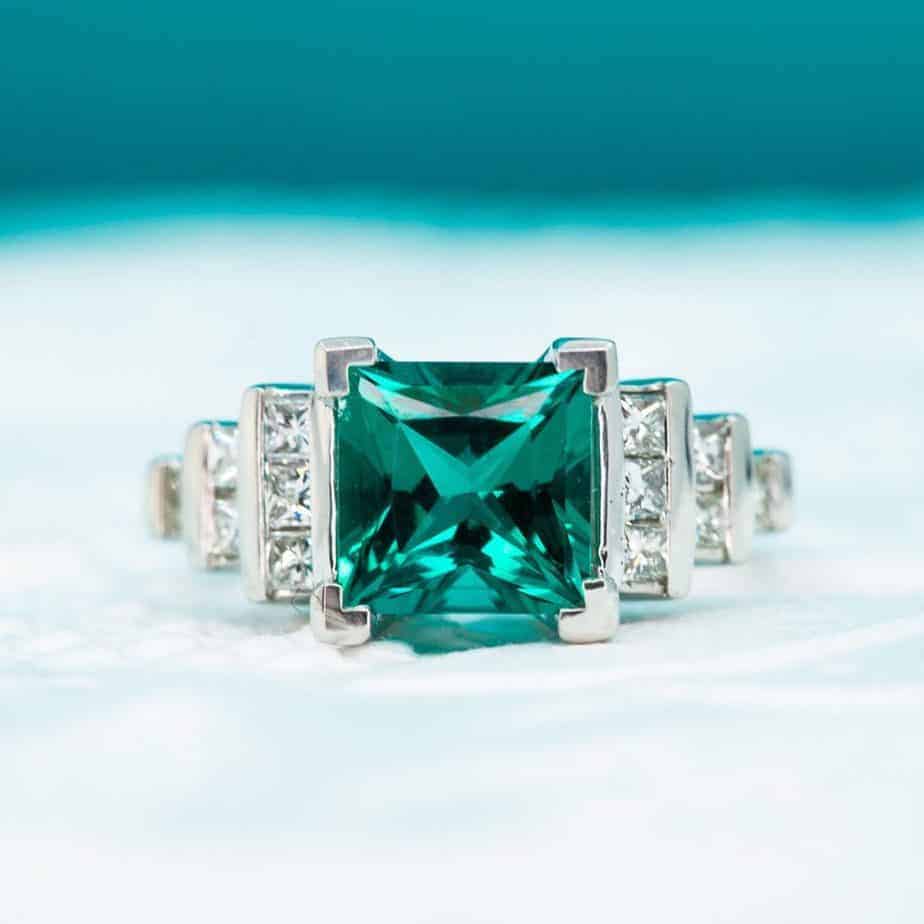 All in all, your ring, and the proposal that goes with it all hold a lot of importance and should embody the commitment you are making to one another. Remember: choosing the perfect ring comes down to your preference and what it means to you. If you're ready to take that next step, book a free consultation with one of our Custom Design Specialists. With over 38 years of experience, we'll be happy to help answer any questions and make your sparkly dream into a reality. Happy Proposing!

Schedule your next visit below to speak with a Custom Design Specialist
Johns Creek Booking Page for Shopping | Cumming Booking Page for Shopping