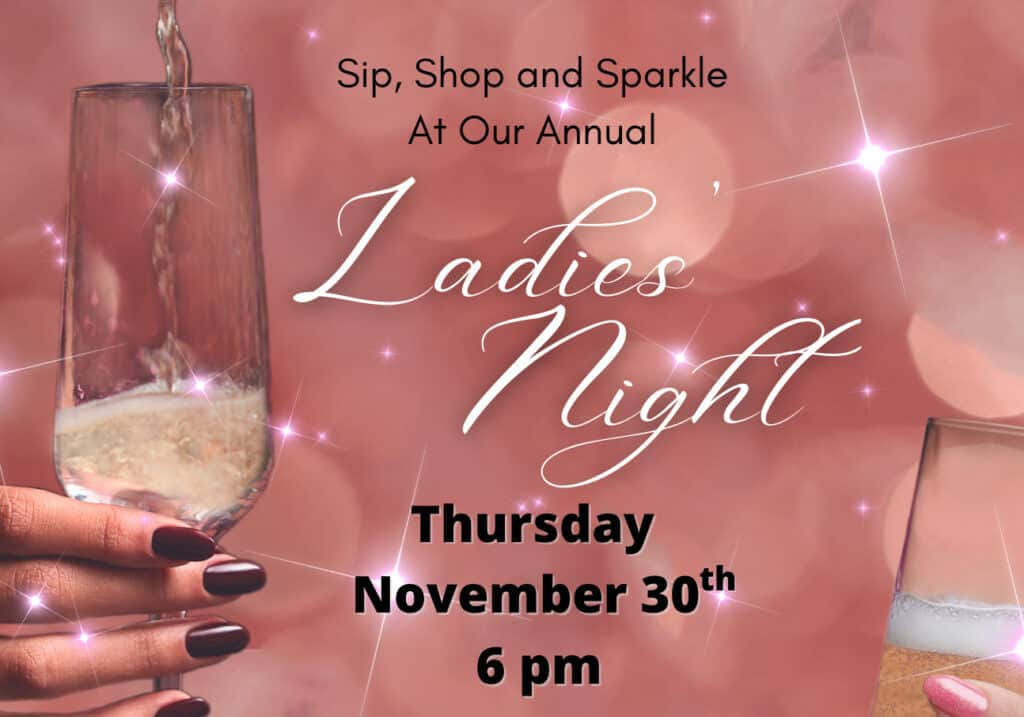 Join us Thursday, November 30th at 6pm
at the
JOHNS CREEK STORE ONLY

FIRST 50 LADIES
Receive a FREE SWAG BAG
Thousands of Dollars in Prizes
Drawings, Games, Treats & Sips

Let US spoil YOU in an evening of fun games, treats, and gifts. Here's a peek at what's in store:
Swag Bags
The first 50 guests will be treated to a bag of fun goodies. Supplies are limited, so come on time.
Scratch-Off Cards
Each guest will receive one of three gifts:
a $25 store credit
a $50 store credit or
a FREE pair of these Anna Zuckerman J-Hoop Stud Earrings – a $90 value!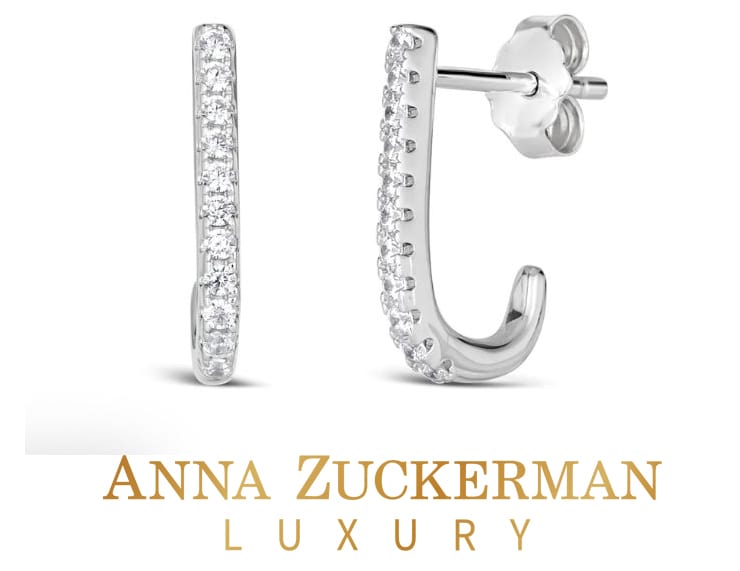 Spin to Win
More fun prizes await when you spin the wheel and win another goodie bag!
Guessing Game
Guess how many stones are in the necklace. Closest guest WINS THE NECKLACE – a $350 value!
Icebreaker Game
Each guest will get a game card to play a super fun ice-breaker game – there are no losers and everyone gets a chance at more rewards points towards store credit. Even better – you'll meet some really great gals!
Wish Lists
Staff will be on hand to help you fill out a wish list. Every lady who puts at least three items and a contact cell number on a wish list will be entered into a drawing to WIN this Gold Diamond Circle Necklace – a $435 value!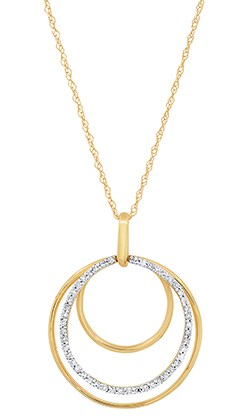 We're so excited for this evening of merrymaking. RSVP's are helpful, but not required – the more the merrier. We hope to see you there! Happy Holidays!
-Terri, Ditza & the whole Atlanta Diamond Design team