Engagement Rings at Atlanta Diamond Design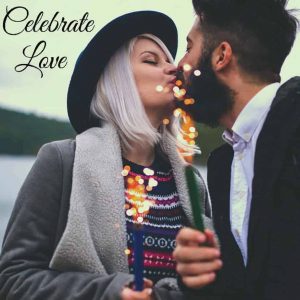 It's a beautiful day to get engaged.
Scroll down to see the collection of engagement rings that are in our showcases, ready to go. The first collection includes diamond engagement rings. The second collection (keep scrolling down) includes colored gemstone engagement rings. If you don't see exactly what you want, we can create a custom design engagement ring to your specifications, with any combination of features you choose. You are welcome to use this gallery as inspiration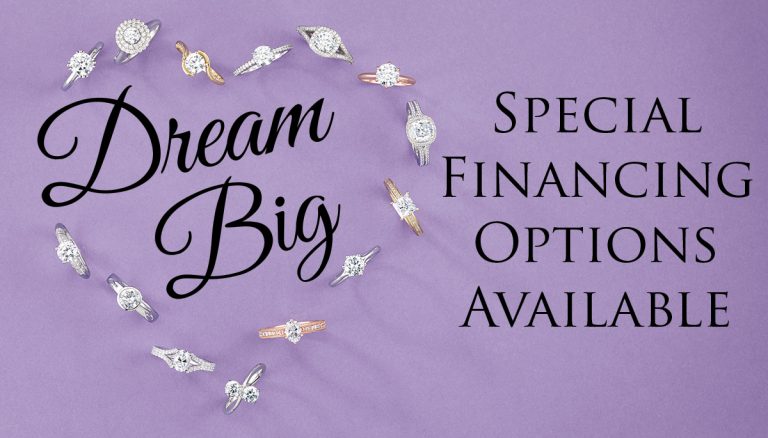 Financing Options
Don't use your money – use ours!
We frequently offer special deals like Interest-Free Financing for 12 months or more for qualified borrowers. Come in to see if you qualify.
That means you can split up your purchase into 12 painless payments, incur NO INTEREST, and even build your credit. No minimum purchase required for financing.
The term semi-mount refers to an engagement ring that needs to have a diamond or gemstone added in the center. This does not take long (a matter of hours), and the price of the center stone is up to you. If you already have a diamond of your own, we can set it for you into the semi-mount ring you choose. We can even offer this service while you wait, while you watch.
Scroll down for a gallery of gemstone engagement rings, including sapphire, aquamarine, morganite, emerald, and more.
Diamond Engagement Rings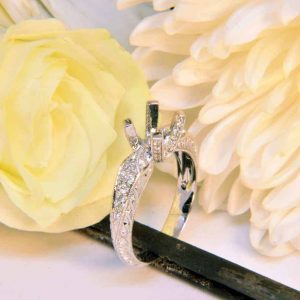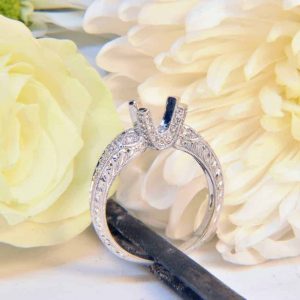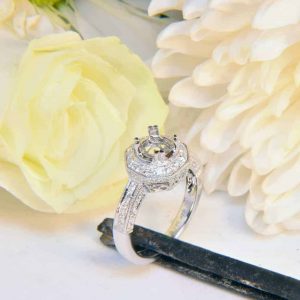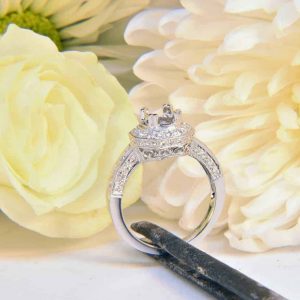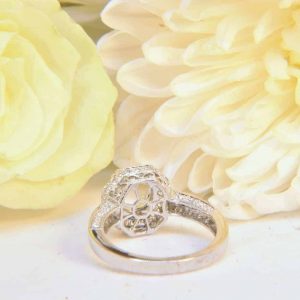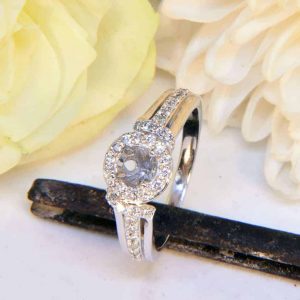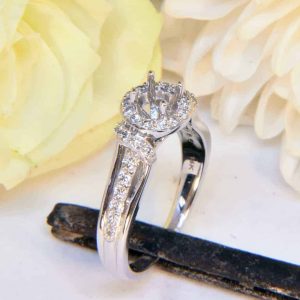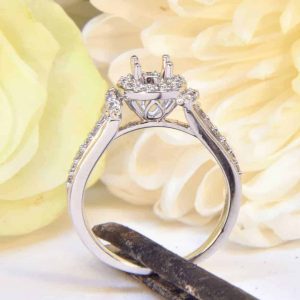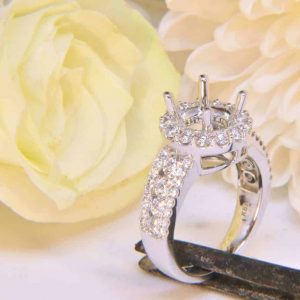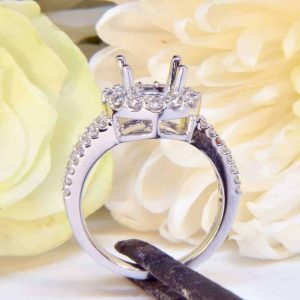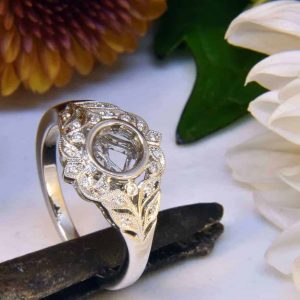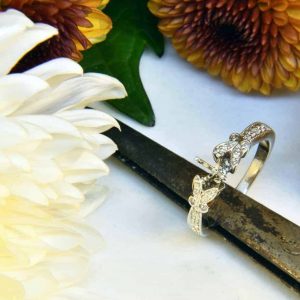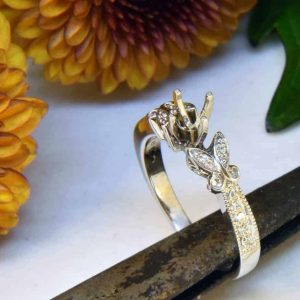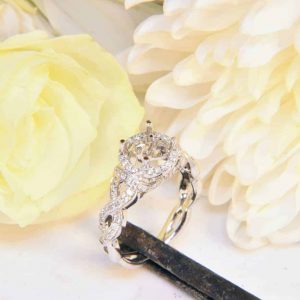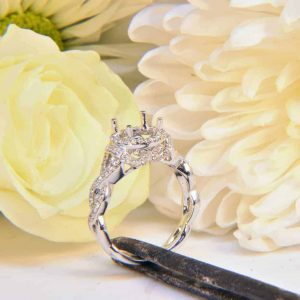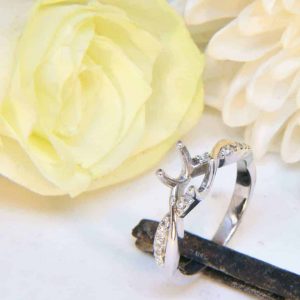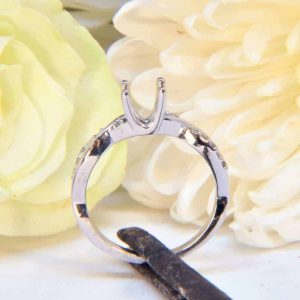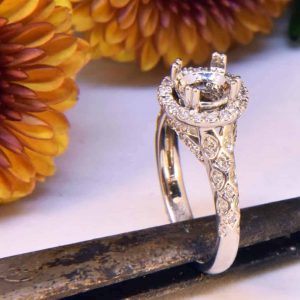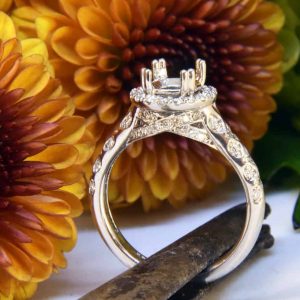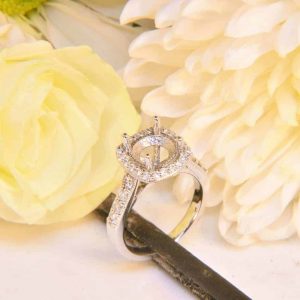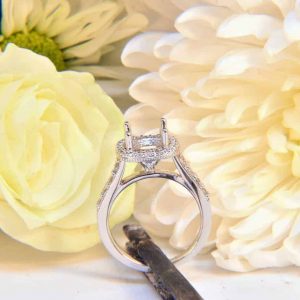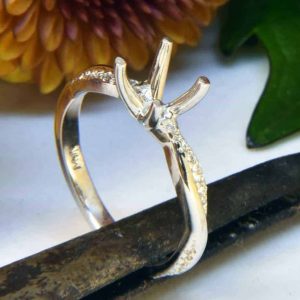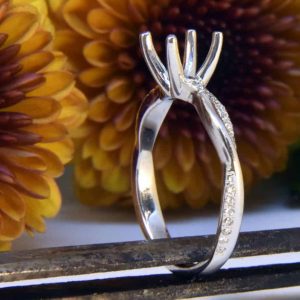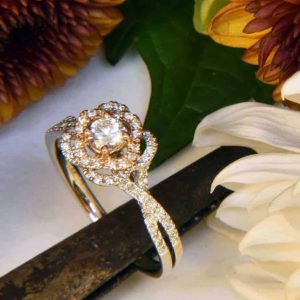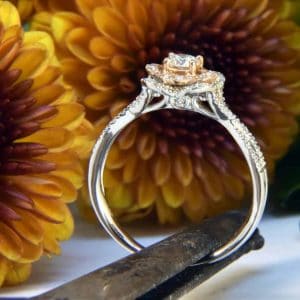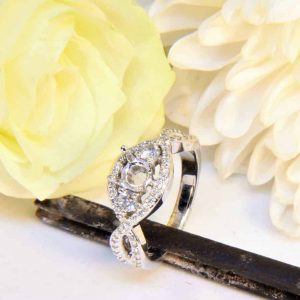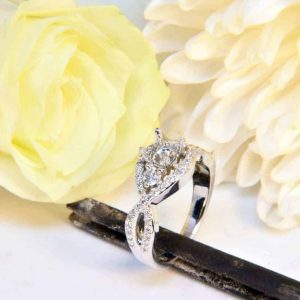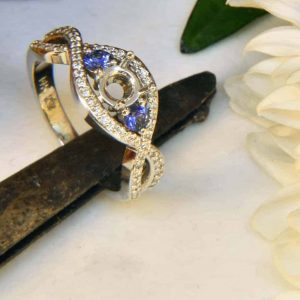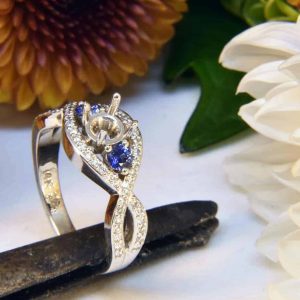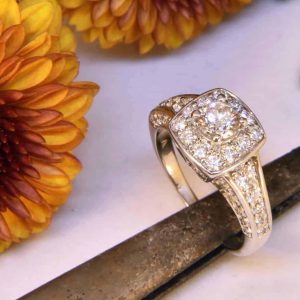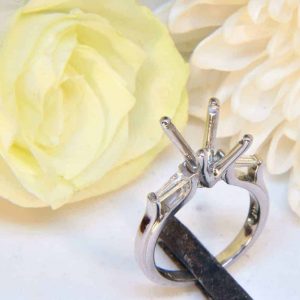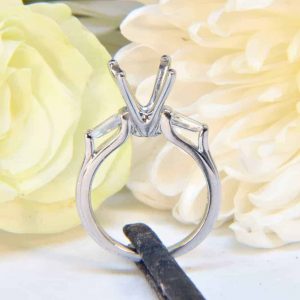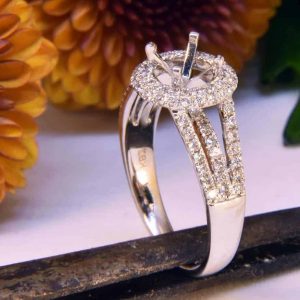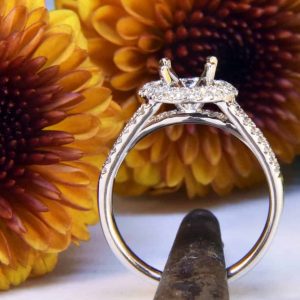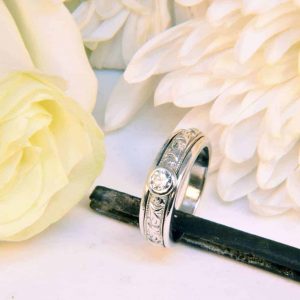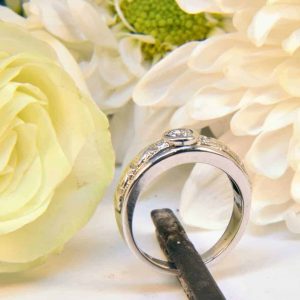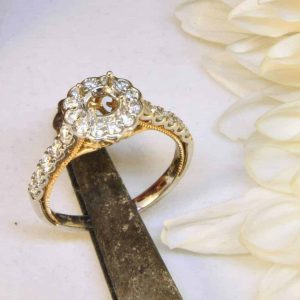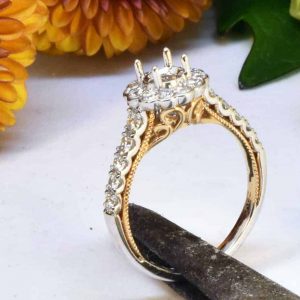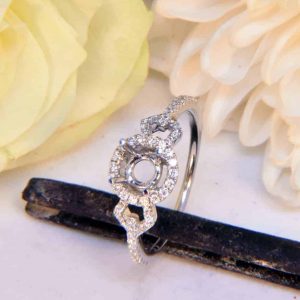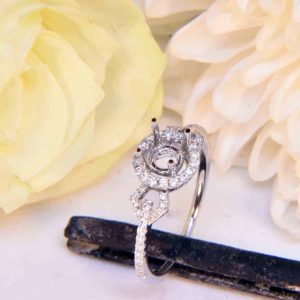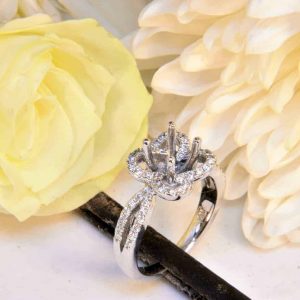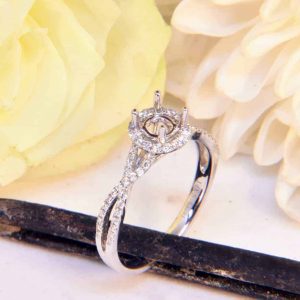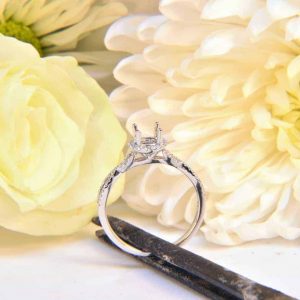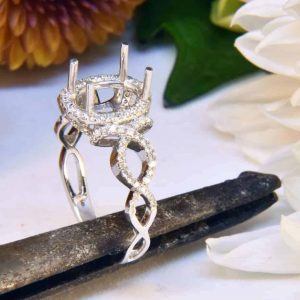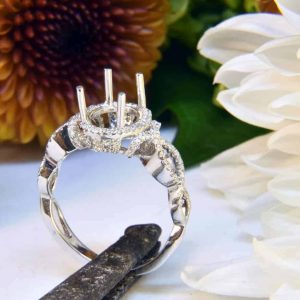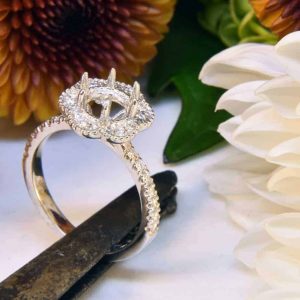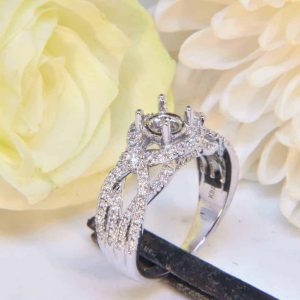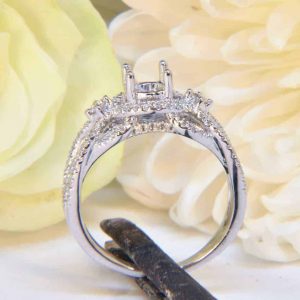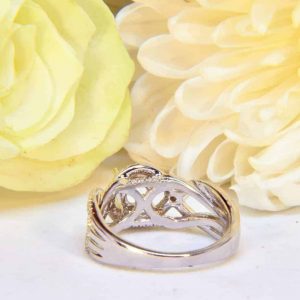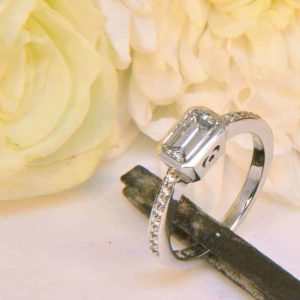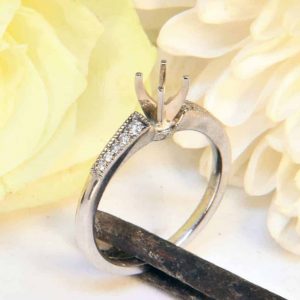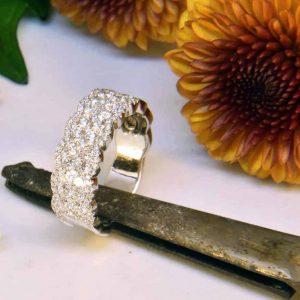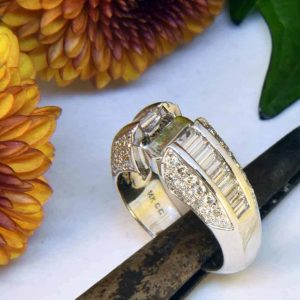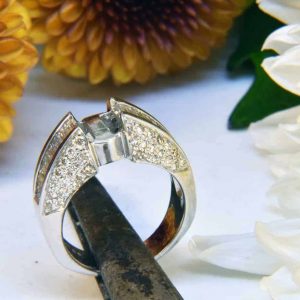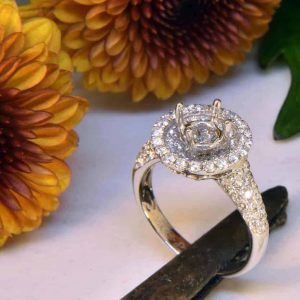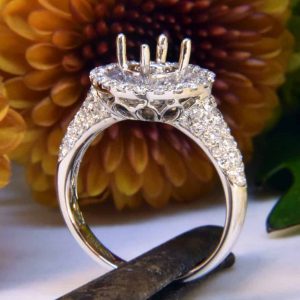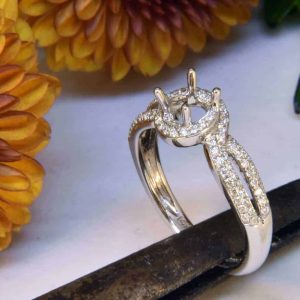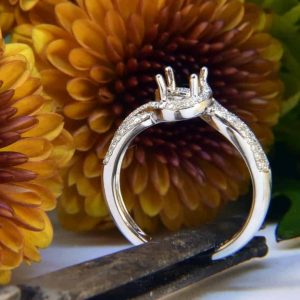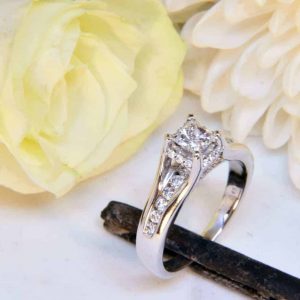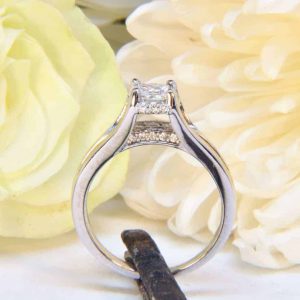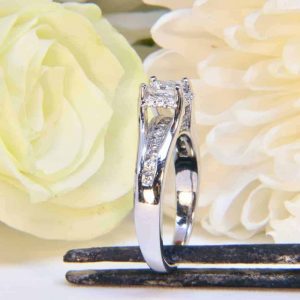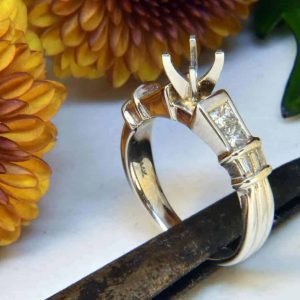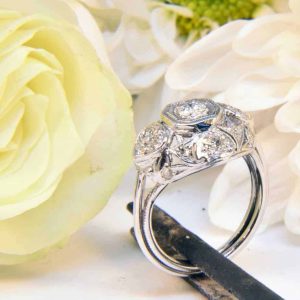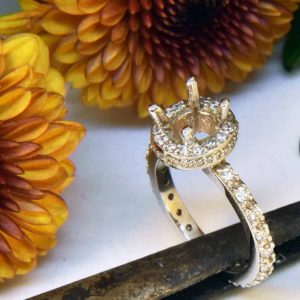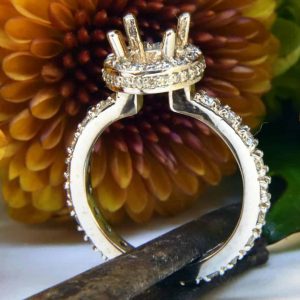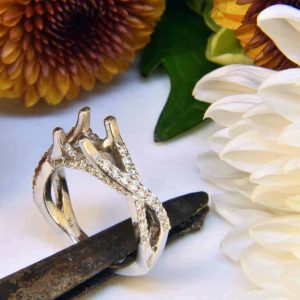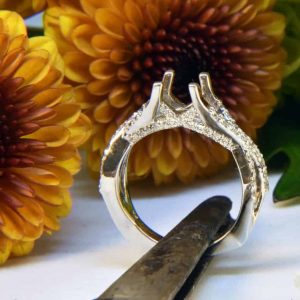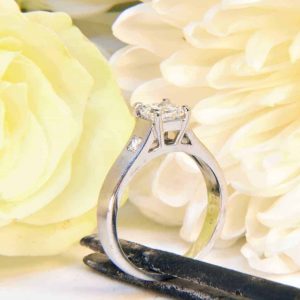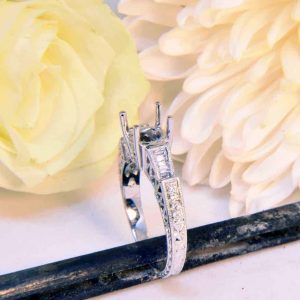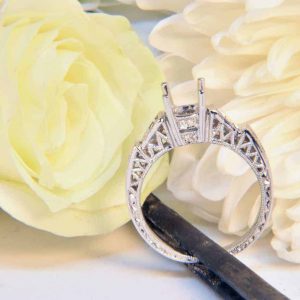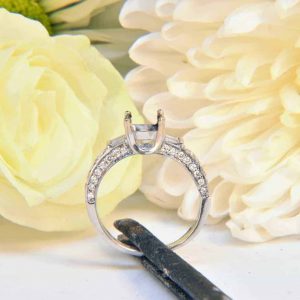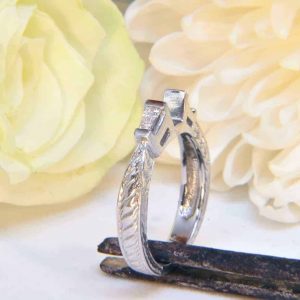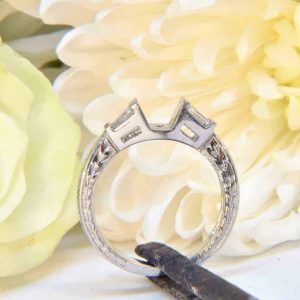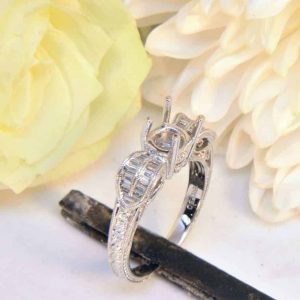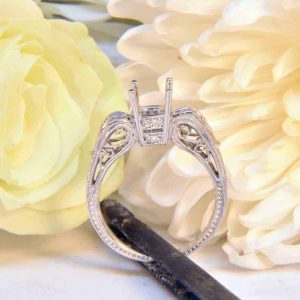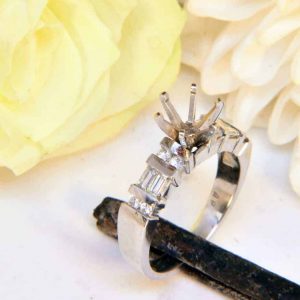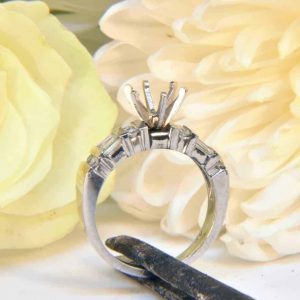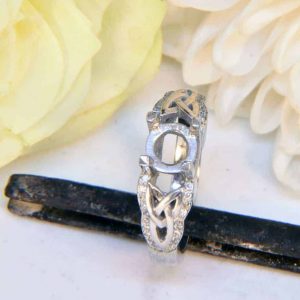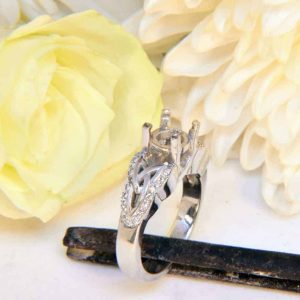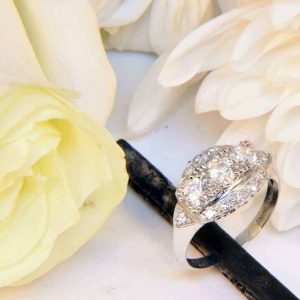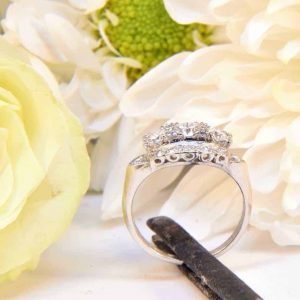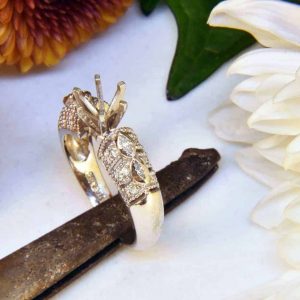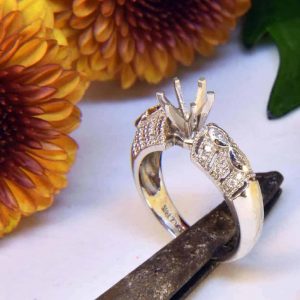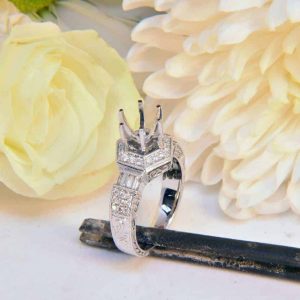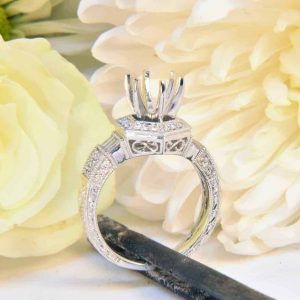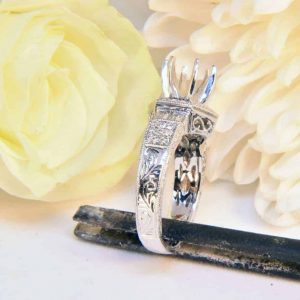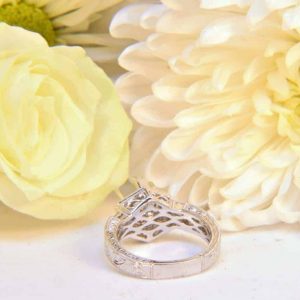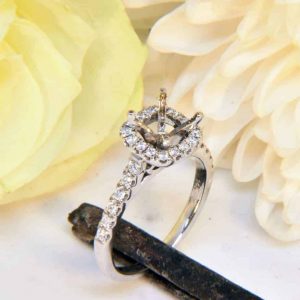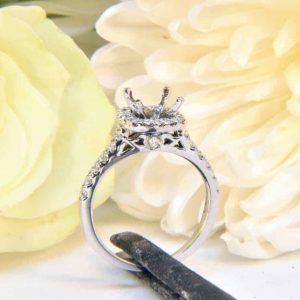 Gemstone Engagement Rings